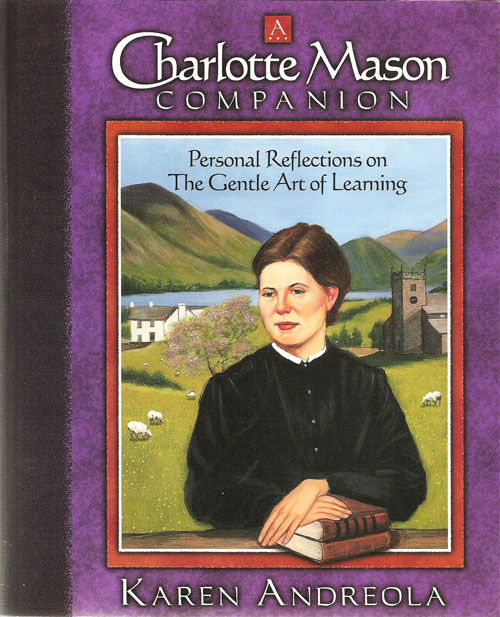 A Charlotte Mason Companion
Personal Reflections on The Gentle Art of Learning™
ISBN-13: 978-1889209029
ISBN-10: 1889209023
Interested in resale? Please complete our contact form and we will contact you within a few business days.
Introduction by the Author
I began homeschooling partly because I wanted a different learning experience for my children than what was offered in schools. I longed for a Christian teaching approach that aimed at reaching the heart of my children–an approach that safeguarded their natural God –given curiosity, warmed up their imagination, satisfied their need for play and outdoor activity, and provided them opportunities for character development. "This is it!" I said as I read what Charlotte Mason had to say about education. "This is what I want for my children."
With new-found courage and excitement, I put aside those things Miss Mason declared detrimental:
dry textbooks (which dull the mind);
prizes and grades (which stimulate students to perform for superficial rewards );
too many worksheets (which require fragments of information without a train of thought); and
hour-long lessons and homework (what drudgery and inefficiency!).
I replaced these with:
intellectually nourishing "living books" by the best authors,
narration (a child's telling in his own works–oral or written), and
shorter lessons.
I was able to make time for nature observation, art and music appreciation, and hospitality.
With Charlotte Mason's advice, I tried to run my little school on good habits. I was happy to discover that the use of habit provides necessary discipline. Shorter lessons enabled my students, when young, to pay attention, concentrate, and do their best. Living books enhanced the love of knowledge in our home. Therefore, push and shove were absent motivators in this, what I call, "The Gentle Art of Learning™."
If this sounds like the kind of education you envision for your home school, you will find support and encouragement in my book, A Charlotte Mason Companion. May your educational goals be met and your dreams come true in your precious family.