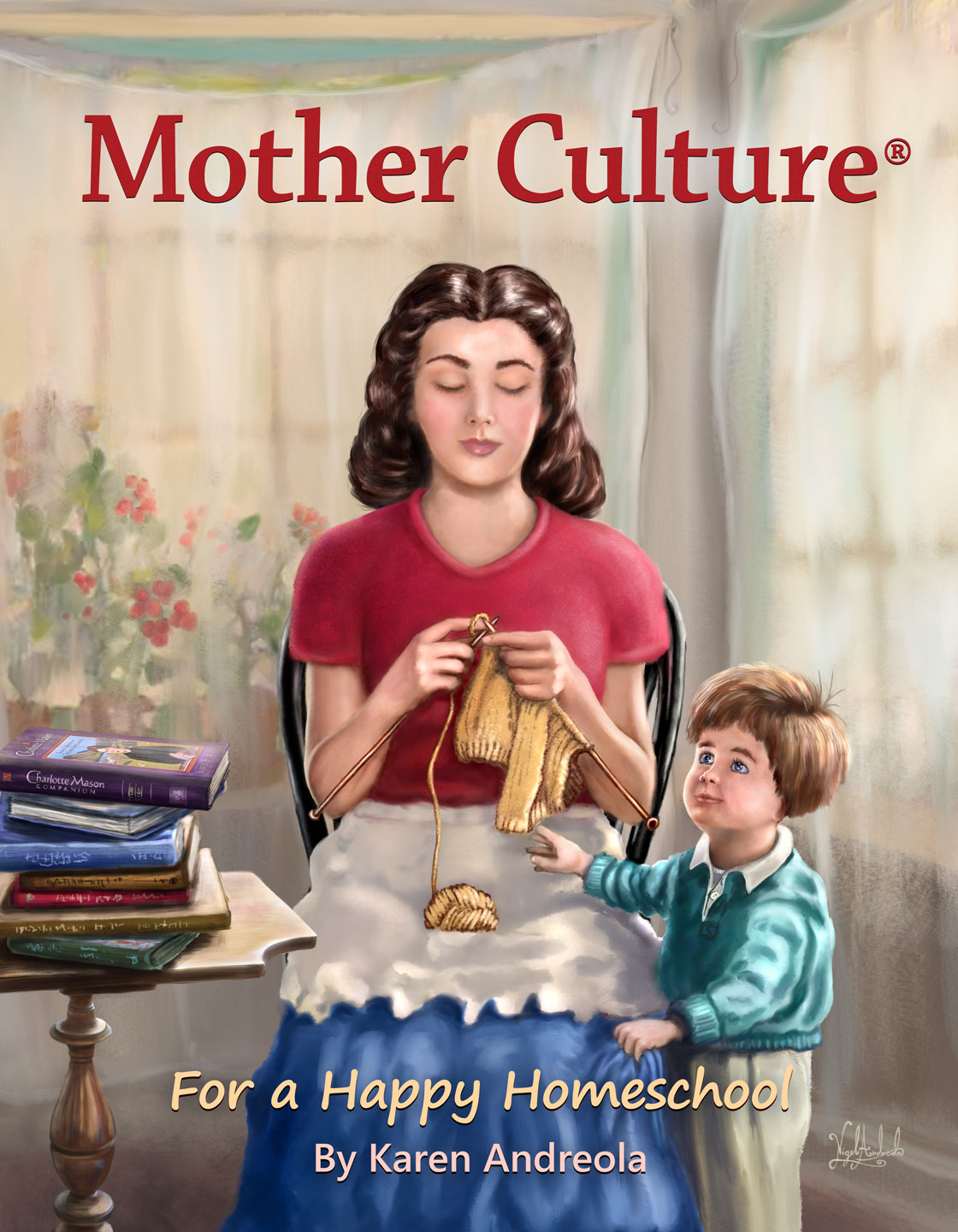 Mother Culture®
For A Happy Homeschool
Interested in resale? Please complete our contact form and we will contact you within a few business days.
"If mothers could learn to do for themselves, what they do for their children . . . we would have happier households." Charlotte Mason
Are you seeking encouragement? Help is here. What concerns the hardworking home teacher concerns Karen. She serves a healthy menu of ideas for living a radiant life and for creating a happy home.
Karen's principles for radiant living are varied and well tried. She has tried them all. They work. Her suggestions are gentle yet bold. They are based on her life-long study of the Bible, Charlotte Mason's advice, and her years of experience home teaching her three children from kindergarten through high school. Her ideas are heavenly-minded and of earthly good. They bring strength for today and hope for tomorrow.
If there is such a thing as the joy of childhood, there is such a thing as the joy of motherhood. By taking part in Mother Culture you replenish your soul and keep growing into the person God has designed you to be.
By making Mother Culture® part of the rhythm of your life, you can say with confidence, "My cup runneth over." This is not a selfish thing. It is radiant living that nourishes you and touches everyone around you. Mother Culture blesses you as it blesses others.